The astronomy community has reported a confusing phenomenon in recent years that the universe is composed of mostly matter and energy we don't understand and cannot see. The terms dark matter and dark energy are used to describe these unknowns. I posted earlier about their confusing nature. The normal matter we can see and measure comprises only about 5% of the universe. The remaining 95% is 'dark' to us. Not dark in the sense of absence of light. We are unable to see it in the same ways we detect ordinary matter. The distribution is depicted here by Chandra X-Ray Observatory.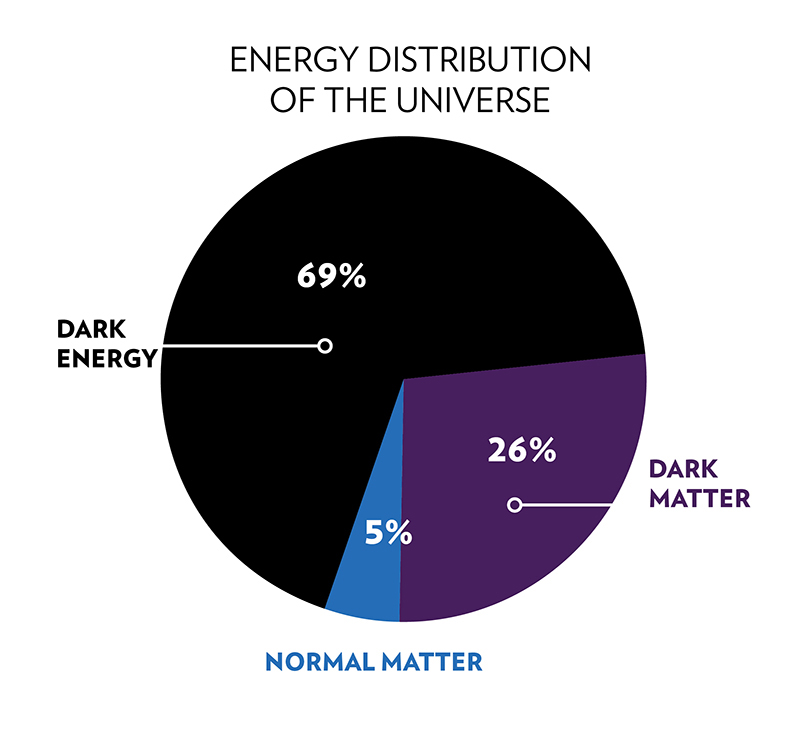 Progress is being made toward the detection and better understanding of the distribution of dark matter and dark energy. The progress uses techniques which infer the presence of something invisible which affects the visible normal matter. Techniques such as gravitational lensing are used. Theories are tested to see if observations match predictions. Progress is slow and difficult.
There are some very smart people working on this puzzle. Two of them are a wife-husband team who work at the Jet Propulsion Lab JPL in California. Alina Kiessling and Jason Rhodes are Astrophysicists with NASA-JPL. On 17 October 2019 they presented the public talk linked below for JPL's Theodore von Kármán Lecture Series. It was one of the best programs on this topic I have seen.
In their program, they explained aspects of dark matter and energy, how it is detected, and what might be the ultimate fate of the universe. All was done in a manner that was not technical or overwhelming and included entertaining and humorous examples. At the end they answered audience questions.